NORTH ISLAND CHAMPIONSHIPS 2020
Napier 28 - 29 November 2020
RECORD OF NORTH ISLAND CHAMPIONS
2009 #512 "Mickey Finn" Steve Pyatt
2010 #59 "Escapade" Kelcey Gager
2011 #502 "Dances with Waves" Phil Williams
2012 #523 "Quandary" Tim Snedden
2013 #512 "Mickey Finn" Steve Pyatt
2014 #511 Grant Beck
2015 #526 Greg Salthouse​​​​​​​
2016 #604 "Taiko" Murray Sargissson
2017 #511 Grant Beck
2018 #527 "Black Pearl" Mark Thomas
2019 #190 "Jellytip" Greg Wright
2020 #700 (new Fibreglass boat) Brian Peet
NORTH ISLAND CHAMPIONSHIPS RESULTS
2020: Click here

2019: https://www.ltyc.org.nz/results/1920wbsbrz.htm
2018: https://www.ltyc.org.nz/results/1819wbsz.htm
2017:
https://www.ltyc.org.nz/Wooden%20Boats%20Regatta.htm
2016: https://www.ltyc.org.nz/results/16Zephyr.htm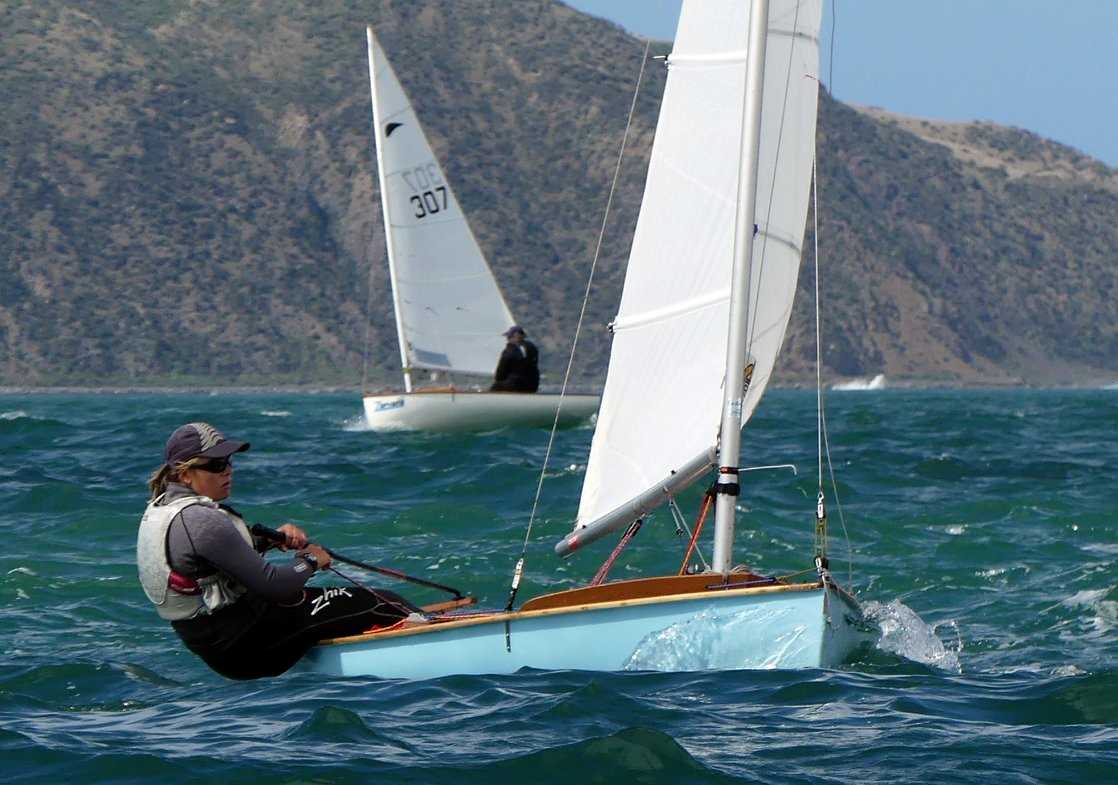 2020 AUCKLAND CHAMPS
After Covid lockdown it was nice to resume regatta racing. The rescheduled Auckland Champs saw 25 Zephyr sailors congregate a French Bay on the northern side of the Manukau Harbour for the annual event.

Eventual winner Steve Pyatt sailed a consistent regatta to win from Grant Beck and Mike Drummond. Steve was a clear winner with two 1st, two 2nd and a 3rd place. Dennis Conway was a popular handicap division winner. Steve won the over 65-year-old section and Murray Sargisson won the over 65 section. Colin Maddren won the over 77-year-old section with a stunning two day performance.
The weekend was captured and uploaded to YouTube by Matt Hall-Smith: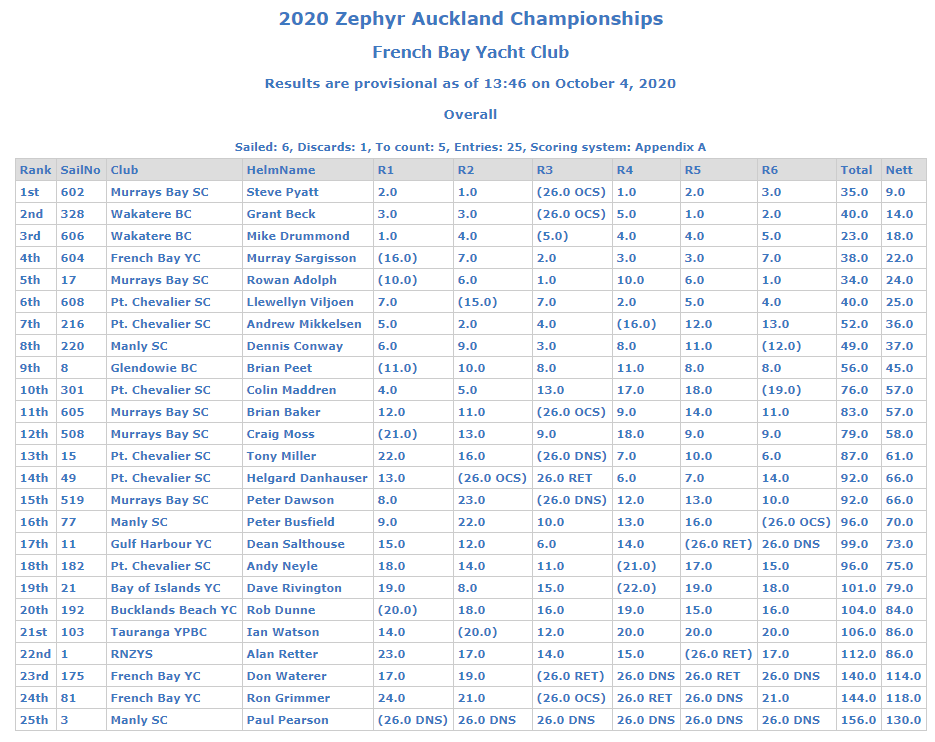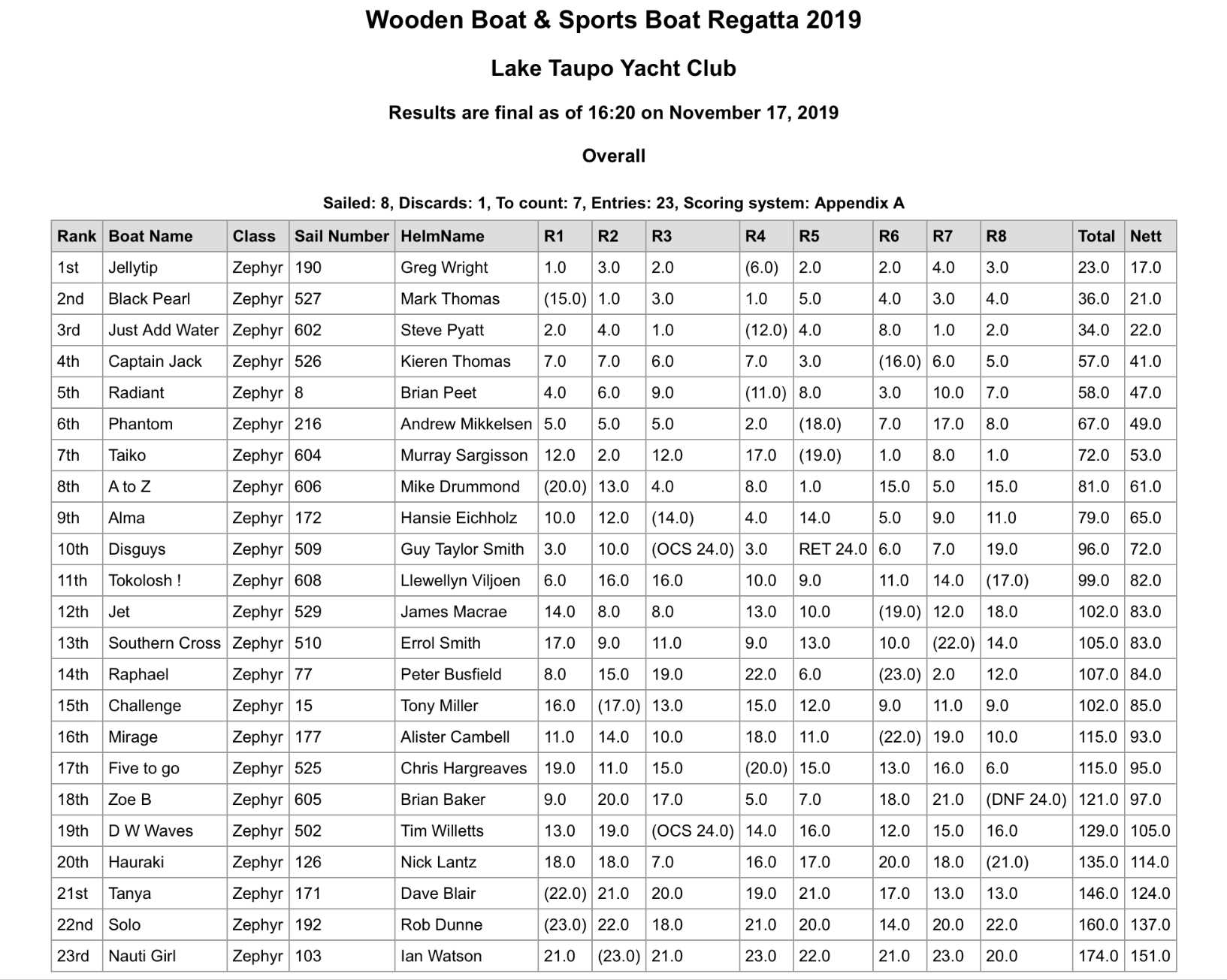 "Feel free to share, tag or use as your Facebook Profile pic. If you'd like quality prints 8 x 10 " $60 to your door, framed prints $120 redstar.roger@gmail.com" - Roger Whitefield, Photographer