65th Zephyr National Championships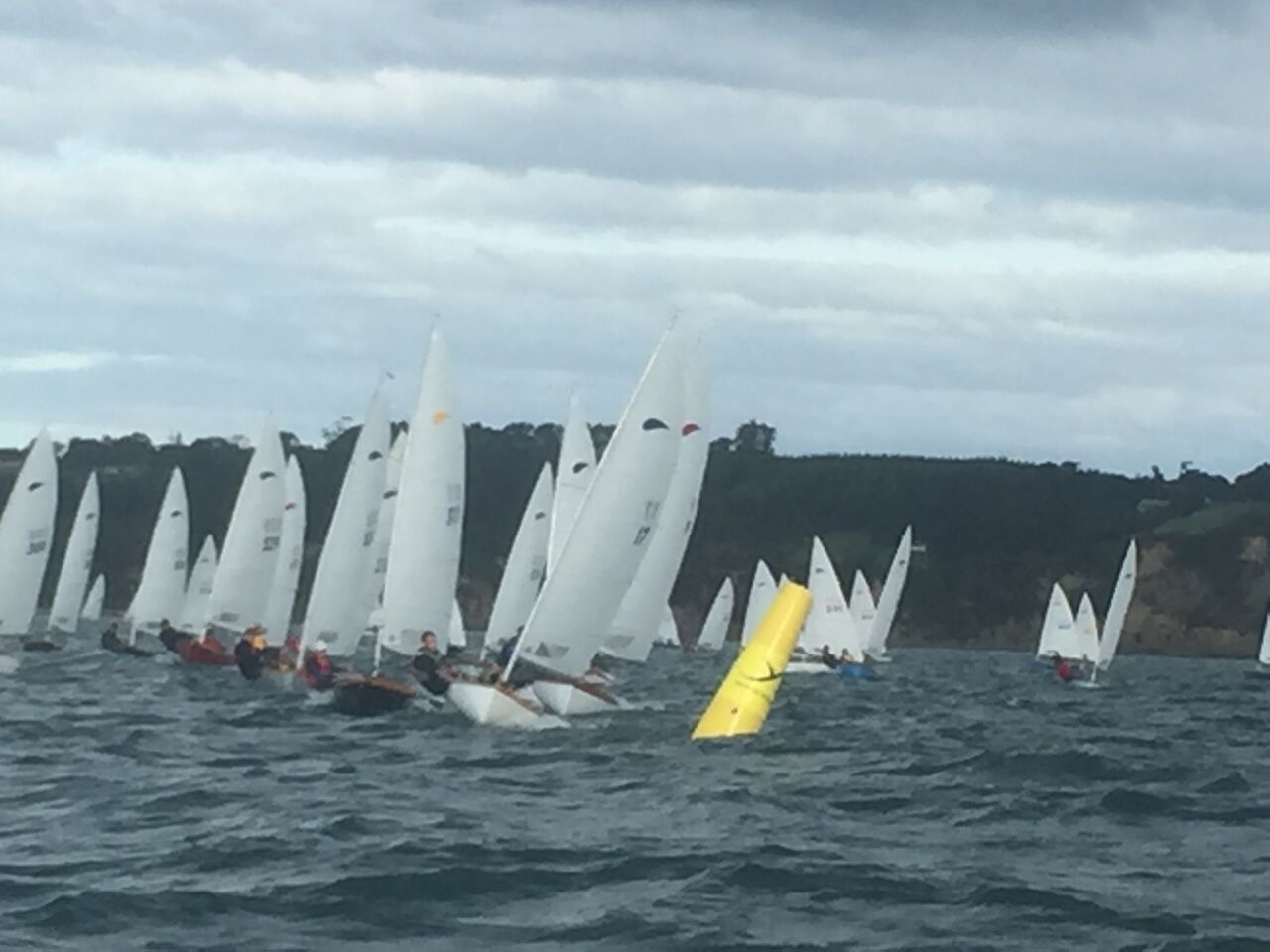 9 to 12 April 2021
brought to you by Salthouse Next Generation Boats
With 70 yachts already entered, this Manly Club Sailing event will be one of the biggest of its kind in New Zealand.
The 2021 Zephyr dinghy sailing class yacht coveted national championship is being held at the Manly Sailing Club, Whangaparaoa, Auckland 9th to 12th April.
New Zealand's longest running adult dinghy sailing national event is hotting up this year with the addition of a new full fibreglass version of the Des Townson designed 3.35m (11ft) Zephyr sailing boat.
Designed to have the same weight and sailing characteristics of the well-proven three skinned wooden original Zephyrs of the 1950's (still racing competitively!), the fibreglass version is being built by world-renowned boat builders of successful Olympic racing yachts - MacKay Boat Builders of Silverdale, Auckland.
In 2016, Manly hosted the 60th Zephyr nationals with 84 contestants, and as we approach a high number again the President of the Zephyr Owners' Association and Manly resident Matt Mitchell says, 'Our mighty Zephyr, the biggest dinghy class in the country, is going from strength to strength and we look forward to welcoming all sailors to the tight racing and camaraderie & banter on the beach and at the trailer park at the end of each days' racing'.
The Commodore of the Manly Sailing Club, Barry Thom, says 'The on water racing will be very interesting with several NZ and world champions,Whitbread/Volvo Ocean Race, Olympians and America's Cup "retired sailors" expected to be on the start line, battling it out with very capable long time top Zephyr sailors'.
The racing starts on Friday 9th April with nine races over four days under the command of respected race officer Ian Clouston. The social events, appropriately supported by ZEPHYR Wines from Marlborough, are being held at the Manly Sailing Club and nearby Manly Bowling Club to cater for the over 130 sailors and supporters of this popular event. The organising committee is led by past America's Cup Principle Race Officer and Gulf Harbour resident Harold Bennett.
Supported by : Salthouse Next Generation Boats, Zephyr Wines, XPL Composites, Conway Sails and Covers, C-TECH and NZSAILING.COM
Posted: Thursday 8 April 2021