Zephyr Nationals 2020 Results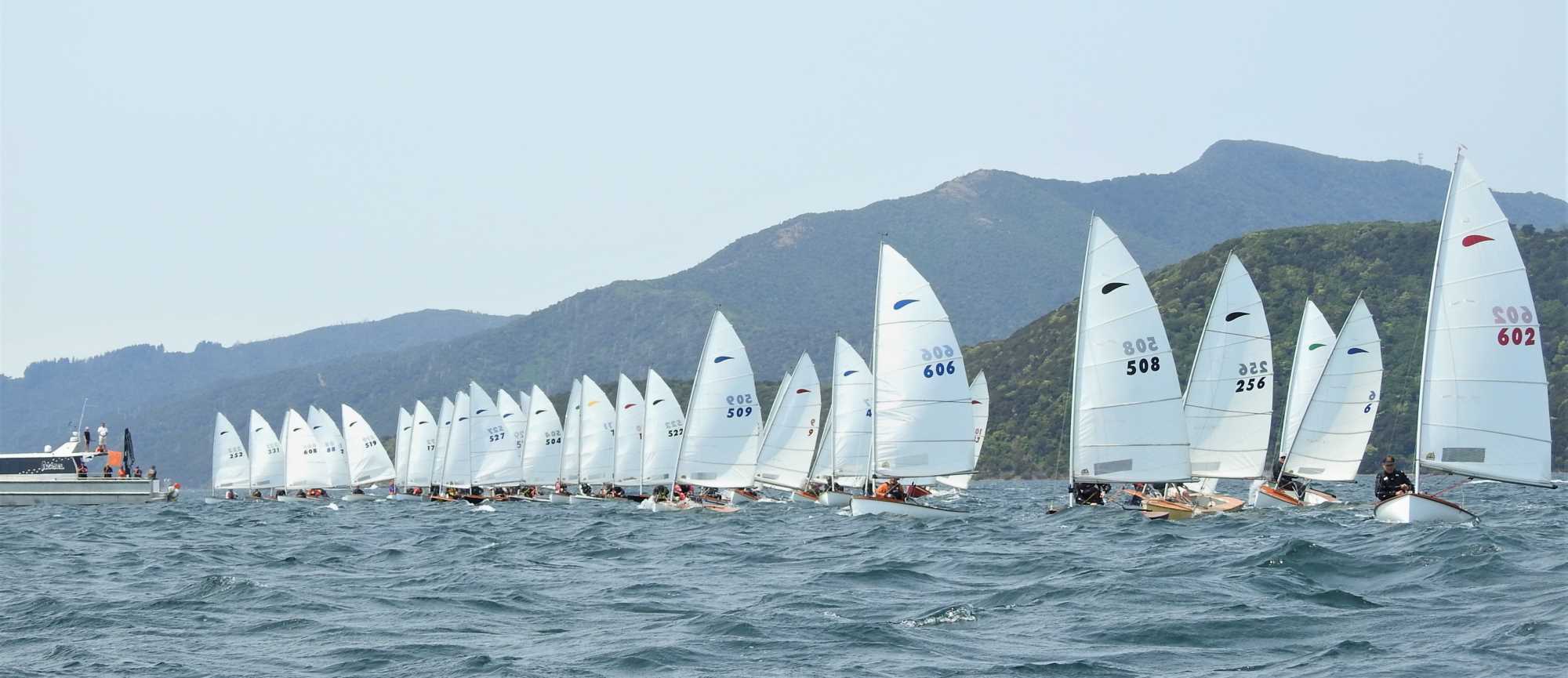 Greg Wright from Worser Bay is this season's Zephyr Champion!
Here are the list of winners and results from the Facebook page
QCYC sailors came to club day on Feb 1 and found 50 Zephyrs parked on Shelley Beach to participate in the Zephyr Nationals.
Saturday was all about last minute tweaks and getting the boats weighed and measured. Some sailors joined the QCYC racing in the afternoon.
On Sunday Feb 2 the Zephyr fleet headed out to the outer Harbour racing area. The first race got underway with a 17-20 Knots NW wind. There was a good chop and were trying conditions resulting in quite a few capsizes and a few breakages amongst the yachts. Three races were sailed in total with the wind dropping a little in the last two races. Overall results after day 1 saw Kelcey Gager placing 1st , closely followed by Tim Snedden 2nd.
Day two was a great racing day with 3 races running smoothly. Starting with a consistent 12 knots building throughout the day. Race 3 shortened to get back before the wind picked up too much. Day 2 brought no change in the first and second placings and Greg Wright from WBBC slid into the no 3 spot.
With the storm raving all over the country racing for Tuesday was abandoned. Several sailors took the opportunity to explore Marlborough with an arranged winetour. The day was closed off with a wonderful sit-down dinner for sailors and their companions in the not quite finished new Queen Charlotte yacht Club.
The last day racing got underway with 14 knots dying out. Enough time to get 3 quick races in before heading back to QCYC.
Overall results with not changes in the top 3, but Greg Wright of Worser Bay 1st place, Tim Snedden of the Royal NZ Yacht Squadron 2nd and Kelcey Gager (Manly Sailing Club) Third.
The event was well received by the sailors and hopefully we will see a lot more of these regatta's coming to QCYC in Picton. QCYC would like to thank all the volunteers that made this happen.
Posted: Thursday 6 February 2020