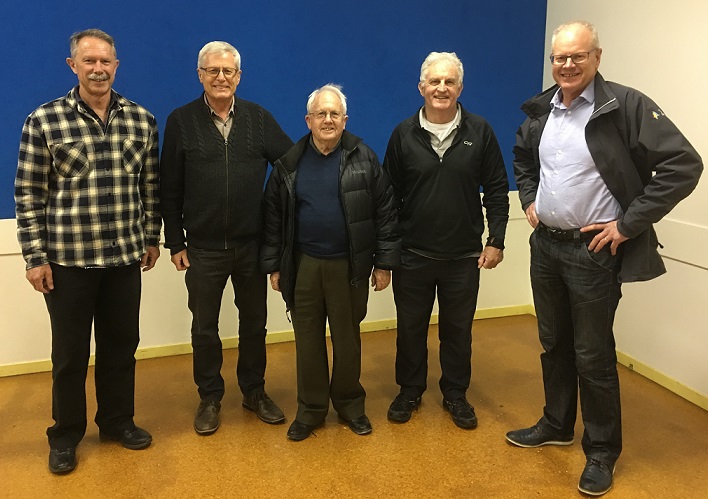 The August 2018 AGM of the Zephyr Owners Association elected two long time stalwarts of the Zephyr class to the esteemed rank of life membership. Past president of 7 years and 7 times National Champion Murray Sargisson and Secretary of 22 years Rob Ebert were unanimously voted as Life members of the Association at the Annual General Meeting on 23rd August 2018 held at the Pt Chev Yacht Club in Auckland.
Both Murray from Auckland and Rob from Hamilton are active sailors,often finishing in the front bunch of the racing fleet showing younger (50 year old) sailors how it's done! We congratulate and thank Murray and Rob for their steadfast leadership of the Zephyr class over many years.
The Zephyr dinghy class is one of the largest and most popular single handed dingy class yachts currently in NZ. It has active midweek and weekend sailing in Christchurch, Wellington, Tauranga and Auckland on most spring and summer time weeks.
(Pictured from left - Treasurer Tony Miller, Life Member Murray Sargisson, Patron Alex Aitkin, Life Member Rob Ebert and President Peter Busfield following the 2018 AGM at the Pt Chev Yacht Club.)
Posted: Tuesday 28 August 2018