National Championships 2018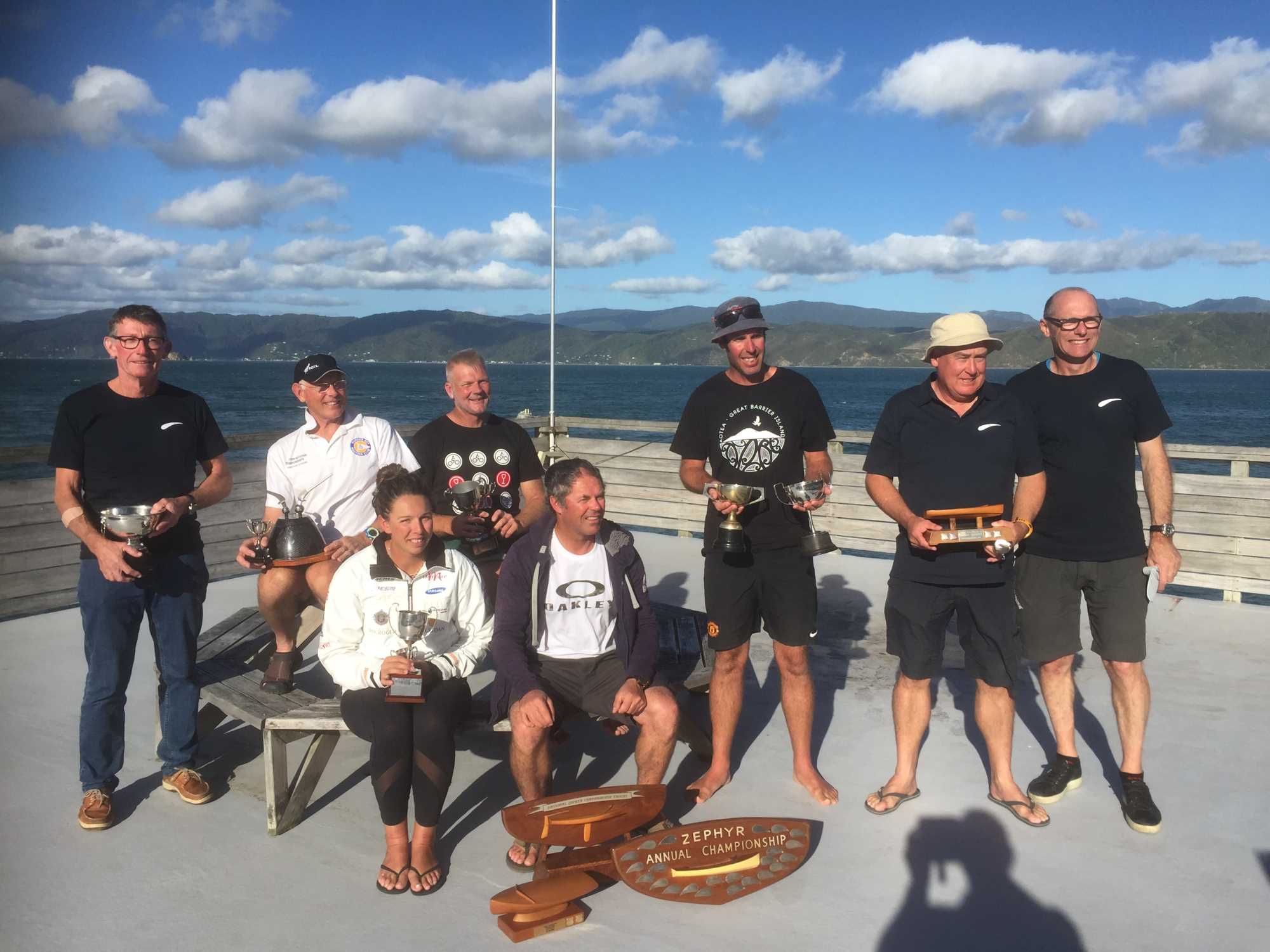 Another successful Zephyr Nationals! There were 72 competitors from far and wide - from Australia and from Whangarei to Christchurch - to take on the 20 or so local Wellington strong fleet. Wellington sailors dominated the prize winning with Greg Wright winning the overall National competition and defending Champion Phil Williams gaining the trophy for the 65 to 69 year old category. Emma Berry was top Female and Dean Stanley the Handicap winner.
Auckland sailors and past national champion Kelcey Gager was 2nd overall and Tijm Snedden 3rd. Graig Moss from Murrays Bay was the winner of the Heavy Weight division.
At the prize giving, attended by over 100 people in the soon to be replaced Worser Bay Boating Club, Zephyr Association President, Peter Busfield, congratulated the organising committee, headed by John Kliffen, on a most successful regatta that saw nine races being sailed over 3 days in Wellington's 'signature' moderate to strong winds.
The Zephyr yacht is one of NZs oldest but fastest growing single handed dinghy sailing boat and over 70 of the 300 strong national fleet are expected to contest the 2019 Nationals being held at the Tauranga Yacht and Boating Club in Feb 2019. To meet the demand ,new fibreglass hulled Zephyrs are now available from the Zephyr Association and the regions of Christchurch,Wellington,Tauranga, Hamilton,Waiuku, Auckland and Whangarei are seeing both young and old sailors join the competitive racing and great socialising renown in this classic yacht class.
In the photo, standing left to right:
Tim Snedden, 60-64 age group winner
Phil Williams, 65-69 age group winner
Craig Moss, Heavy weight winner
Kelcey Gager, Overall Runner Up and 40-49 age group winner
Dean Stanley, Handicap winner
John Kliffen, Contest Convener

Seated left to right:
Emma Berry, Female Champion
Greg Wright, Overall National Champion, 50-59 age group winner, and Townson Trophy winner
Posted: Wednesday 30 May 2018