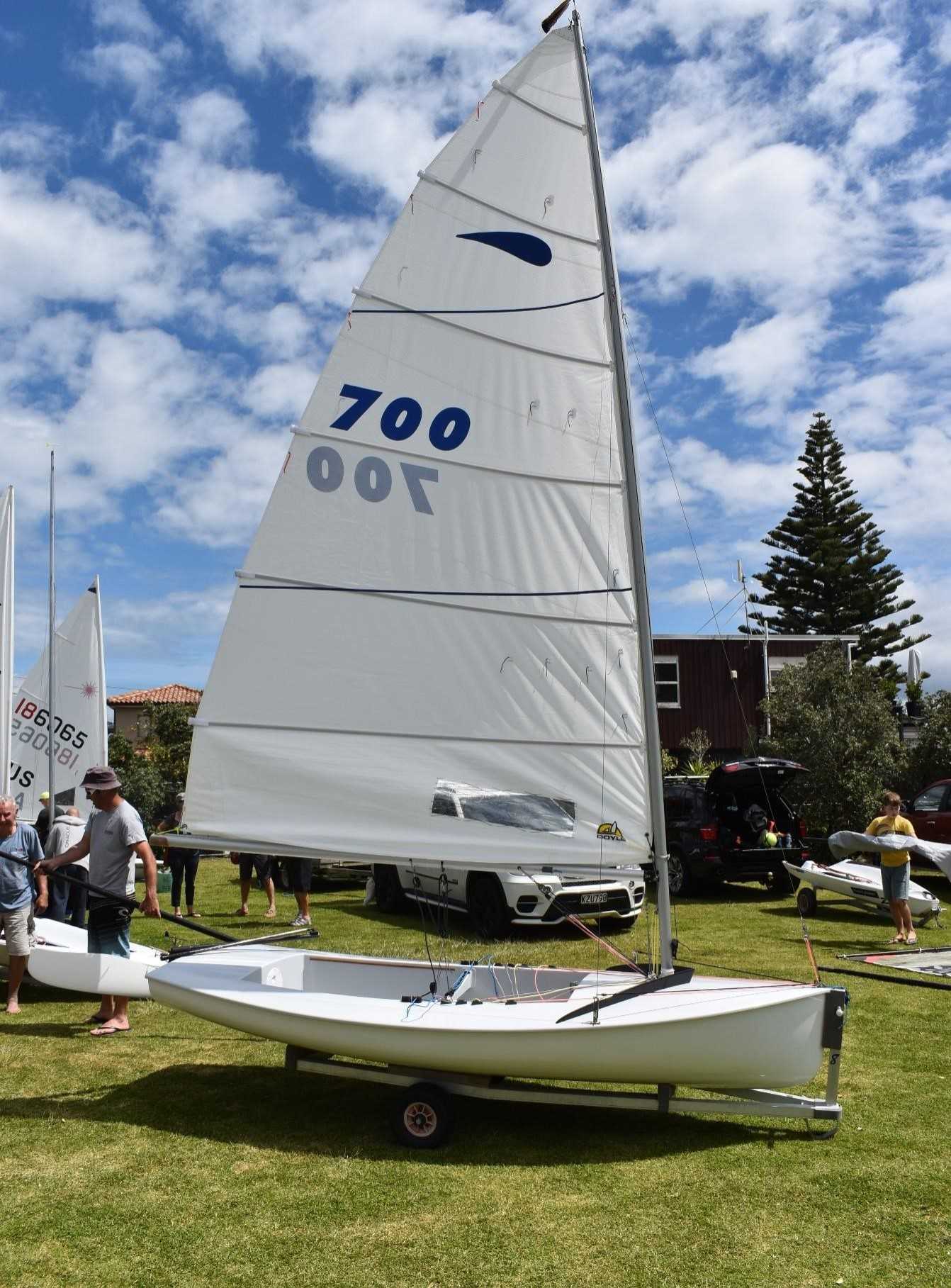 A full fibreglass Zephyr has been a long time in gestation, but finally the prototype was launched on October 3. Since that date, it has been on the water in Auckland every day that racing has been scheduled. It has taken part in 18 races, sailed by 10 different skippers, two of whom were former national champions - Steve Pyatt, Peter Dawson, Craig Moss, Rowan Adolf, Dennis Conway, Matt Mitchell, Kelsey Gager, Helgard Dannhauser, Llew Viljoen and me.
The boat has been fitted with the rig and foils from my #8 Radiant. I race this boat races regularly and my performance is well known within the Auckland fleet. Swapping only the hull has enabled meaningful evaluation.
My observation is that the new boat feels remarkably similar to my #8 and its performance against my usual competitors is also similar. My placing in local racing has been slightly below par for me but if I'm honest with myself it's attributed to poor tactical choices - the boat was not the problem. Straight line 'drag-racing' with others has shown this boat is no better or worse than the outcomes achieved when straight-lining against the same people when I was sailing my timber boat.
The Mackay boat is well balanced and a delight to sail. All the other skippers who test sailed were impressed and none had any adverse comments.
It is my conclusion that the Mackay prototype #700 is no better or worse that the other top boats in the Auckland fleet and that the Mackay iteration of the Zephyr is fit for purpose and production should commence once ZOA Exec gives its approval.
Brian Peet 18 Oct 2020.
Posted: Monday 19 October 2020